Hello Gentlemen.
I have a Rossi Rio Grande 30-30. The action was not particularly smooth, so I pulled the lever and bolt to do some deburring. In the bottom of the bore where the bolt rides, there was a chip hanging where the bore is paper thin. One touch with a pick and it fell right off. The center area underneath comes right up to that bore.
So, the main question - Is the casting too thin in this area or the bore machined incorrectly and this is a real problem, or do I just lightly deburr the edge (which appears very thin underneath, so it will be drawn further back a currently unknown amount) and move on?
Here is a link to the owners manual with an exploded view:
http://www.rossiusa.com/pdf/Rossi_Manual_Rio_Grande.pdf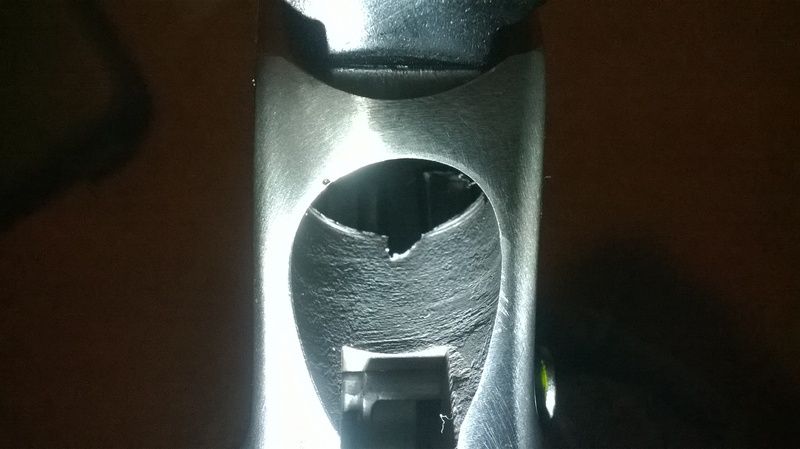 Second question; the rounded machined top of the locking bolt (part 14 in the exploded view) shows pretty serious marks from being poorly machined
(sorry, couldn't get a good picture and haven't taken it apart yet). Should I try to smooth this just a touch, more than a touch, or?
Thanks for the help! I imagine I will have more questions when I get around to tearing the whole thing apart, which judging from what I have found so far, will unfortunately be necessary.